After Lucky's owner passed away, the lady who bought his home just left him trapped in his crate without any food or water while she had renovations done on the house. His fate was certain had workers, who came to the home, not taken pity on him and provided him food and water. Still, they left him in a crate full of feces until an exterminator, who came later to the home, alerted the authorities. Although very thin, he is no longer locked in a crate, starving, and sitting in his own waste. He is also not sitting in a shelter. He is in a warm, safe foster home where he gets all the care and love he needs until he finds his forever family thanks to donations from KarmaKarma.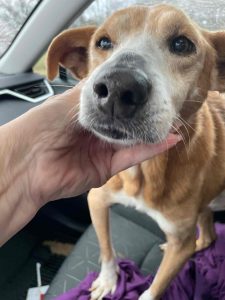 My favorite story this year is the Decatur 14. This litter of, yes, 14 puppies came down with parvo. Parvo is a very serious viral infection that used to claim entire litters of pups. It requires extensive supportive medical care as the virus itself can't be treated directly. In this case, the entire litter was exposed, with Lenny and Laurel getting seriously ill. Lenny spent nearly two weeks on the verge of succumbing to the virus and Laurel seemed to get better and then take a turn for the worse. Thanks to the wonderful care their received and the support we received from KarmaKarma, all of them survived and are now thriving in their wonderful forever homes.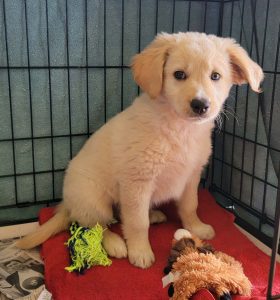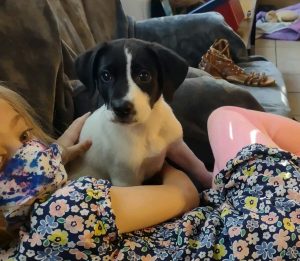 Donations from KarmaKarma have been a great gift to the dogs and pups of A Forever Home Rescue. Thanks to this support, A Forever Home Rescue Foundation is rescuing dogs like Piper. This poor girl had been hit by a car and lost her leg. She is now in a loving foster home where she will get all the time and attention she needs to heal from her physical and mental wounds. Your donations mean all of our dogs, not just Piper, will get all the medical care they need, regardless of costs.