KarmaKarma is working with the nonprofit organisation "A Forever Home" to rescue dogs and find them a new, loving home. In 2021 our partner has transported over 900 dogs from rural areas in Mississippi, Texas, Louisiana, and North Carolina where many of them are  found abandoned in fields, along roads, in woods, and people's properties. This year and last year saw record numbers of dogs being abandoned and needing rescue.
Here are some stories of recently recued dogs:
Ford came to us originally from Mississippi. His owner was in a car accident and landed in the hospital. Then it was discovered that his owner had many dogs on a property, including Ford. At first they thought little Ford was dead; he was covered in fly eggs and it was discovered he had tick paralysis. Thankfully he has made a full recovery. He is now a happy, go lucky little guy. He loves to chase tennis balls and is such a love bug.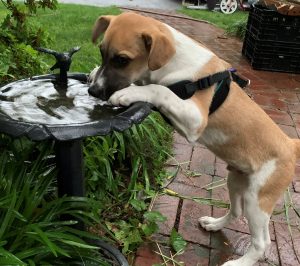 Ragan was found in a box on the side of a rural road in Louisiana, very close to death. He was extremely dehydrated and had a bacterial infection. After a few days in the hospital getting fluids and supportive care, he bounced back. He is now healthy and happy and looking for his forever home.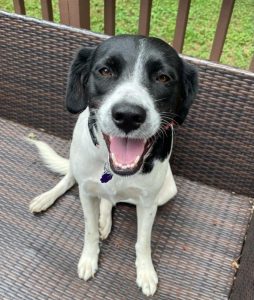 Darla and her 10 little rascals were rescued from Louisiana. Their story began when one of our rescue partners was notified about a nursing mom who was in bad shape by a nice lady who saw her looking for food along a rural highway. She left food and water every day in a central spot well off the road in a heavily wooded area. Finally, after weeks of watching and waiting, Jessica found the pups!  Poor Darla birthed her babies right off a busy road in a culvert.  Her nightmare ended right there. Darla and her babies, happily were rescued and brought to A Forever Home.